Top Most Types of Cakes to order on Mother's Day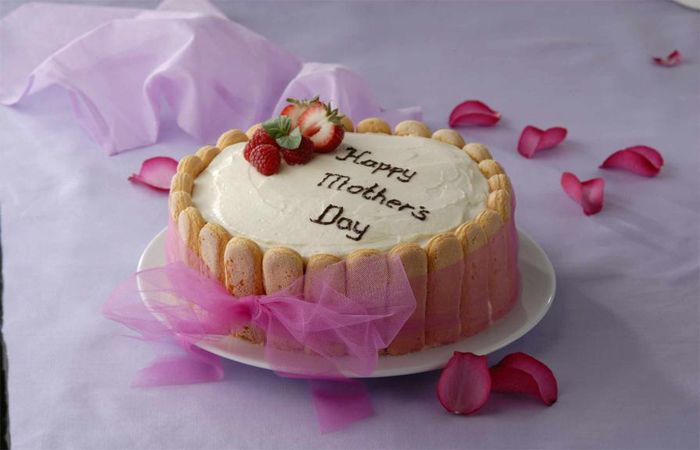 Mother's day is an opportunity for you to show your mother how much you love, to show her how much she means to you. This Mother's Day, amaze her with her favorite cakes. We are here with a list of delicious and unique mother's day cake ideas that you can try out. Let us get started.
The occasion is a special one and thus the cake must be special too. One of the most gifted cakes for the occasion, photo cakes will surely make your mother happy. Send a picture, get it embossed on a Photo Cake and get it delivered right at the doorsteps of your mother.
Let love flow from your heart straight to her heart with a heart shaped cake. Shop for heart shaped butterscotch cake or bestow a Heart Shape Cake upon her in her favorite?.
Combining best of both the worlds, Rasmalai cakes are delicious, beautiful and alluring. Your mother will appreciate a Rasmalai Cake with flavor of cardamom, saffron, and dried rose petal.
Wish her a very happy Mother's Day with a red velvet cake. You can send mother's day cakes online from an online store or bake this marvel yourself. The recipe of Red Velvet Cake is out there in our blog section.
Moms are like superheroes. This mother's day, gift her with a superman cake or go for a wonder women cake to let her know about her super powers.
Remind herself of her younger self by sending her a Barbie Doll cake. Barbie in floral roses to pink Barbie cake, choose one and get it delivered to her.
Not just the usual chocolate cake or the choco Truffle Cake, present her with a special Oreo to cater to her sweet tooth.
Amaze her with taste of cakes and goodness of fruits using fruit cakes. Send a Strawberry Cake or a butterscotch fruit cake.
Cakes are one of the most loved foods. Not just in India, but people from across the world like to indulge in these sweet delicacies. This year Mother's Day is going to be celebrated on Sunday, May 10. Make sure to shop for the finest cakes and amaze your favorite person with it.
INDIANGIFTSADDA, is one of the leading online cake shop, and we offer all the above mentioned cakes and some more. Scroll through our collection to get these cakes. Apart from these luscious cakes, we also provide a robust delivery system that covers the entire nation. From normal delivery to same day delivery and midnight Cake delivery, our dexterous delivery system offers it all. Opt for the same day cake delivery to send cakes in less than four hours of placing the order or use our midnight delivery to amaze your mother in the middle of the night. We wish a very happy Mother's Day to your Mother.
Recent Blog: 5 Romantic Anniversary Surprise Ideas for your Loving Partner
signup newsletter & Offers

Get Directly to Your Mail Box
Copyright © 2021. IndianGiftsAdda.com - All Rights Reserved