Most Trending Rakhis to Win Brother's Heart This Raksha Bandhan 2021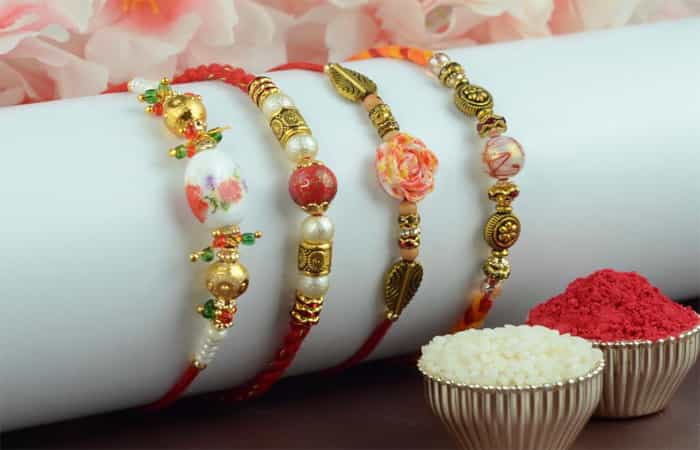 Human beings like to be surrounded by close friends and family members. We have developed many relations to cater to our emotional and social needs. One relationship that knows no boundary of love is a brother-sister bond. Rakhi celebrates the unfathomable love between brothers and sisters. Celebrate Rakhi with the finest Rakhi and the best Rakhi Gift Ideas from our gift store.
We have an intuitive online gift store that offers you a seamless Rakhi for brother online shopping. Explore our huge collection of online Rakhi gifts for brother and wander through our Rakhi return gifts for sisters to amaze your siblings. We also offer the online Rakhi delivery same day for a super-fast delivery of your love to your dearest folks.
Most Trending Rakhis for your Brothers
Here are a few Rakhi and gift ideas to win your brother's heart.
1- Rakhi with Chocolates
Delicious chocolates like dairy milk chocolates, cadbury celebration, 5 star chocolates can melt any heart. Send Rakhi chocolate gifts for brother from the comfort of your home to amaze your brother. He will be delighted to get his favorite chocolates along with a beautiful designer Rakhi.
2- Rakhi with Cakes
We are sure that he can use a sugar rush and sugar rush is what our cakes offer. Opt for a Raksha Bandhan cake delivery to send delicious cakes in butterscotch, strawberry, pineapple, chocolate, truffle cakes and other flavors.
3- Rakhi with accessories
Let him be the best version of himself with a grooming kit, sunglasses, wrist watch and perfume. You can also charm him with airpods, wallet and Rakhi gift set for brother.
4- Rakhi with Personalized gifts
Send matching personalised Rakhi gifts for brother and bhabhi this Rakhi. We offer beer mugs, wine glasses, cushions, coffee mugs and others for personalized gifts.
5- Rakhi with fresh fruits
They say an apple a day keeps the doctor away. Send Rakhi with fresh fruits to show how much you care for him. Apples, pomegranate, mangoes, oranges and other juicy fruits will work.
6- Rakhi with Sweets
Opt for a suitable online Rakhi with sweets delivery in India to send his favorite sweets. Soan papdi, gulab jamun, kaju katli, laddu, and other tempting ones are waiting on our website. Without sweets, this celebration can't be complete. So, sweets are mandatory in this festival.
7- Rakhi with dry fruits
Whether he is a foodie or he likes to watch what he eats, he is going to love some crunchy dry fruits. Send Rakhi with dry fruits choosing from our almonds, cashwes, raisins, walnuts, pistachio, or mixed dry fruits.
INDIANGIFTSADDA has made it a child's play to order Rakhi with gifts for brother. All you need to send Rakhi gift hampers for brothers is explore our catalogs, choose your gift and opt for a delivery option. Our extensive delivery network will ensure that your Rakhi for bhaiya and Bhabhi and other gifts reach its destination. You can also opt for special delivery options like the fixed tome delivery, next day delivery, same day Rakhi delivery in India, and the midnight gift delivery in India for special effect.
Related Blog:- Best Website to Send Rakhi in India for Siblings
signup newsletter & Offers

Get Directly to Your Mail Box
Copyright © 2022. IndianGiftsAdda.com - All Rights Reserved