Best Website to Send Rakhi in India for Siblings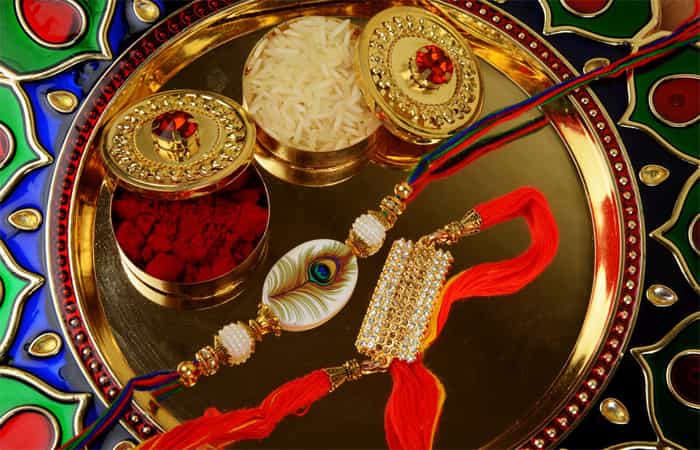 Online gifting is the future of gifting in India. Are you looking for the best website to send Rakhi in India? If yes then you are in luck for we have are here to let you know what are the traits of a reliable online gift store. Read along to make sure you choose the unique Rakhi Gift Ideas from the finest gift store in India.
Whether you want to buy Rakhi gifts for brother or you are looking to indulge in Rakhi online shopping to get amazing gifts for your dear sister, you should always look at different websites and then make a decision. The range of gifts, prices, quality of service and after sales-service are a few of the most important points to keep in mind while you select an online store to order Rakhi with gifts for brother and sister. Apart from these, you should also keep a close eye on the Google reviews and word of mouth from your trusted ones before you zero in on a store.
Rakhi is a festival when sisters tie Rakhi on the wrist of their brothers. A silk thread and lots of love are enough for a memorable celebration. However, the market is full of a wide collection of the best Rakhi designs like kids Rakhi, mauli Rakhi, designer Rakhi, photo Rakhi, rudraksha Rakhi, fancy Rakhi and others. Choose a Rakhi based on the personality of your brother to send Rakhi online in India. Are you one of those who do not have a clue about Indian customs and rituals? Shop for Rakhi puja thali and send it across to your brother. These thalis have all the Rakhi essentials for a celebration based on tradition.
Not just a Rakhi, amaze your brother with Rakhi and delightful gifts too. Express your love with dairy milk chocolates, cadbury celebration, Ferrero Rocher or his favorite chocolates. Send Rakhi chocolate gifts for brother to get him high on your love. We have all the best chocolates listed in our store. Scroll through it to shop for his favorite ones. We offer Rakhi theme cakes in different shapes, sizes and flavors too. Butterscotch, rainbow, pineapple, chocolate, truffle cakes, and much more come in eggless as well as regular variant. Other delicacy that he will like to keep munching the whole day is sweets. INDIAGIFTSADDA offers delicious sweets for Rakhi and these include soan papdi, gulab jamun, kaju katli, laddu, and assorted sweet boxes.
Other gifts to send Rakhi with are Rakhi with dry fruits, fresh fruits, personalized gifts, Rakhi gift set for brother, grooming kit, wallet, sunglasses, and wristwatch. You can send these gifts to your brother from anywhere in the world. We offer you the option to choose the same day Rakhi delivery to send gifts and Rakhi within hours. But, personalised Rakhi gifts for brother might take around 5-6 business days to reach its destination. However, beer mug, photo mug, personalized Bluetooth speaker,s and other personalized gifts are worth the wait.
INDIANGIFTSADDA has a plethora of gifts ranging from Kids Rakhi to Rakhi gift for bhaiya bhabhi. Use our platform to buy kids Rakhis online or let us amaze your brother and sister-in-law with Rakhi for bhaiya and Bhabhi. We are the go-to choice for Rakhis online delivery in India and we are ready to make this Rakhi unforgettable for you.
Related Blog: Rakhi Gift Ideas for your Handsome Brother
signup newsletter & Offers

Get Directly to Your Mail Box
Copyright © 2022. IndianGiftsAdda.com - All Rights Reserved