Innovative ways to Thank Mom on Mother's Day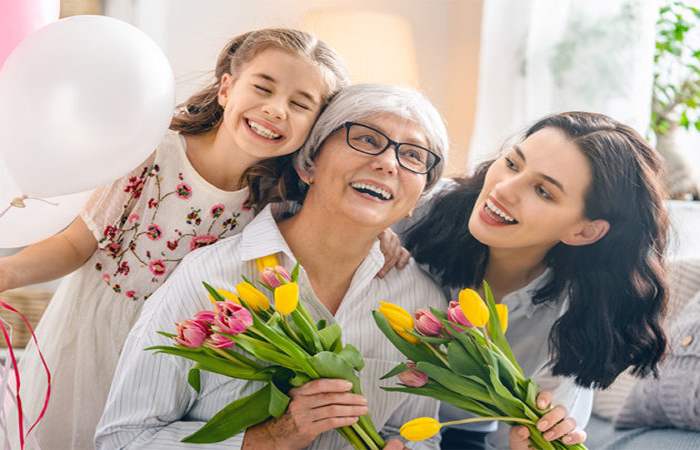 In these testing times, it is our spirit that says never back down. So what if the world is in a state of panic, so what if the world is grappling with Coronavirus pandemic, you cannot miss out on the opportunity to amaze your mother on Mother's day. From the best mother's day gift ideas 2021 to the best ways to Innovative ways to Thank Mom on Mother's Day, here are a few do's that you should try out to make this mother's day memorable for all the good reasons.
A zoom call
You might be stuck somewhere and your mother elsewhere, but you can still wish her in person. Okay, not exactly in person but over a video call. Ask all your siblings to join in on the call and make sure to present her with the best gift for mom. You can ask your siblings or your dad to pitch in a few bucks if you are on a budget.
Write a letter
When was the last time you wrote a letter to your mother? Probably never, especially if you are a millennial. Letters are as unique mother's day gifts as it gets for the simple reason that she does not expect to get one in this age of social media and voice calls. Let her know why she is important to you and add a greeting card along with your letter.
DIY gifts for her
Remember your childhood when you used to make cards for her? Well, you can still do it. Do you want to take it a notch higher? You can go for innovative ideas like recreating a picture from the past, make a portrait of her and the like. You can also browse YouTube videos about gifts to give mom and choose something that you think you can ace.
Personalized gifts
Make your mother feel the warmth of your love with custom gifts for mom. From mother's day picture mug, personalized mom bracelets, and personalized clutches, to personalized wine glasses, laptop skins, and Bluetooth ear buds, choose your gift and send it as soon as possible.
Cakes
This mother's day, titillate her taste buds with her favorite cake. Choose a happy mother's day cake from an online gift store. They have tons of cake designs for mom that includes photo cakes, white forest cake, rasmalai cake, cake in cup and others. Get the cake in a flavor that she likes the most.
Surprise gifts for mom
Mothers like to keep their house in order. Home decor items to help her decorate, kitchen gifts for mom so that she can feed you with delicious food, or a Mom Love Son Cute Teddy Bear to keep reminding her of your love, there are plenty of gifts to choose from. You can also present her with a personal grooming gift hamper for her. Include make up kit, nail polish, ladies perfumes and other items from her favorite brand.
Flowers and Chocolates
Get a mother's day chocolate delivery to send Ferrero Rocher, Cadbury, or a basket of Indian chocolates. Pair these chocolates with flowers online for mother's day and ask someone to place it by her bed in the morning. Rising up to beautiful blossoms will instantly lift her spirits.
If you are staying with her, then you can help her in house chores. Present her with mother's day homemade cards and play games with her. Indulge her and other family members in mother's day activity ideas & order from a wide range of Mother's Day gift ideas. Take a stroll down our gifts sections to order the best ones.
Recent Blog: Find the Perfect Gift to Celebrate International Mother's Day
signup newsletter & Offers

Get Directly to Your Mail Box
Copyright © 2021. IndianGiftsAdda.com - All Rights Reserved