Find the Perfect Gift to Celebrate International Mother's Day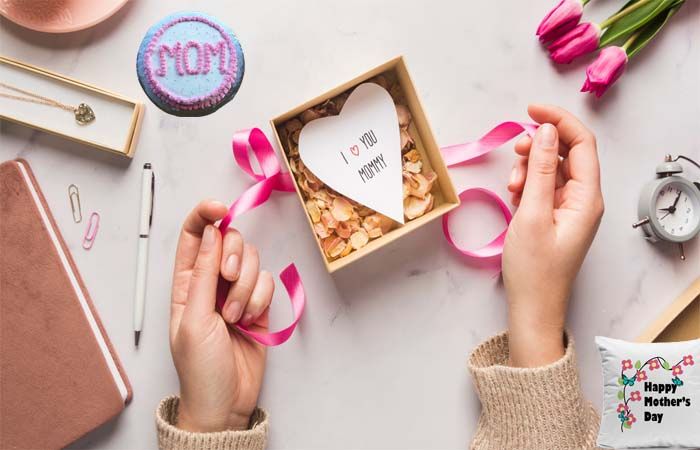 Cometh this Sunday, May 9 and the world will be celebrating mother's day to honor the contributions of mothers in our lives. It does not get better than the mother's day if you are looking to let your mother know how much your value her. Express your love and gratitude for her amidst the COVID-19 pandemic and do it in style with our help. We are here with a list of the best mother's day gift ideas for your mother. Choose your gifts from these or base your gift on one of these themes to make your mother feel proud.
Surprise her with a Cake
Do you live away from her? Get a Delicious cake for mom and surprised her in flesh. She will be astonished to find her favorite person carrying her favorite cake. Fusion cakes, KitKat cake, smiley cakes or other delicious ones, get the one that she likes the most. Fusion cakes are hot selling cakes in the market. These cakes are the perfect blend of classic cakes and traditional Indian sweets.
Beautiful Flowers
Cannot make it to her on this mother's day? Do not worry, we have a solution for you. Connive with your dad or anyone who lives with her, send a Beautiful Floral Bouquet for mom and ask your dad to place it by her bed in the morning. Rising up to orchids, lilies, red roses bouquet or other floral gifts will make her feel special.
Gift Hampers
Getting cold feet when shopping for gifts for someone special is common. Her happiness means so much to you that choosing mother's day gifts online is not easy. Present her with the best of all the worlds, present her with Mother's Day Gift Baskets. Get a custom made gift basket for her that includes makeup products, mother's day chocolate box, and a greeting card.
Personalized Gifts
Personalized gifts make expressing the emotions of love and care very easy. Amaze your mom with personalized gifts for mom that she can look back at after years and still smile. Glass photo frame, personalized mom mugs, personalized photo book or wine glasses will do the trick for you. Personalized gifts usually take longer time for preparations. So place the order 3-5 days before Mother's Day.
Fresh Fruits
While mother's day cake delivery is a trend from the west, traditionally Indians have opted for much healthier options to munch on. Shop for her favorite fruits and present her with fresh Fruit Basket. You can also present her with Indian chocolates Basket or a box of mixed dry fruits.
Do it yourself Gifts
Looking for online gifts for mom from daughter/son? Just a simple mother's day card will bring tears of joy to her eyes. Watch some YouTube tutorials on how to make a card. Also, send handmade gifts for mom along with the card. Opt for the same-day delivery to get the gift delivered within hours of use the next day delivery for delivery within a day.
INDIANGIFTSADDA is one of the best online gift shops to indulge in online shopping. From unique gifts for mom to the fastest delivery options, we offer it all to your make your gifting a walk in the park. Come visit our collections to send imported chocolate Basket or amaze your mother with a fusion cake. Also, you can opt for the same day mother's day gift delivery to make sure that your gift is delivered within four hours of placing the order. We offer other delivery options as well. Explore our catalogs right away to know more.
Recent Blog: Best Way to Make First Anniversary Celebration Very Special
signup newsletter & Offers

Get Directly to Your Mail Box
Copyright © 2022. IndianGiftsAdda.com - All Rights Reserved