5 Best Gift Ideas For Your Super Cool Mother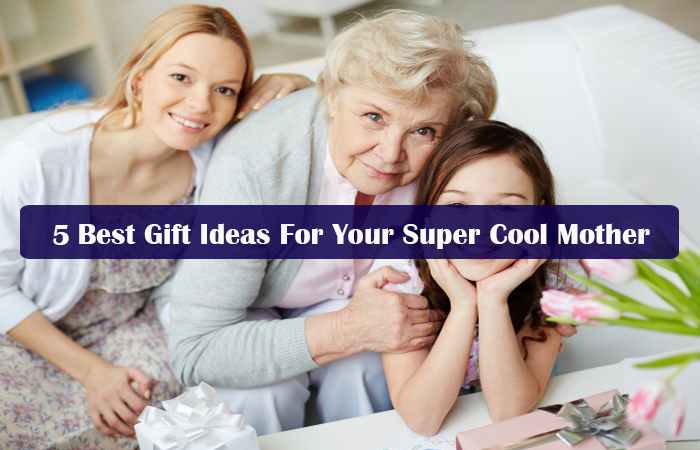 The day to celebrate the most important person in your life, your mother, is here. Celebrate Mother's day 2021 on Sunday, May 09. The world bows down in front of mothers on this day and presents her with amazing mother's day gifts. Are you looking for gifts for her? if yes, then you are at the right platform.
Mothers are always there for us. Lucky are those whose mothers are their best friends. To celebrate these super cool mothers, we have unique gift ideas for mom. Get through this five-minute read and send gifts for mother accordingly to ace your gifting. Do come back to let us know how it went.
Flowers
We know there is nothing unique about flowers. These are one of the most gifted presents on Mother's day. However, you can make red rose bouquet, orchid flower vase, lily flowers bunch and other floral gifts unique by adding a personalized message or altogether choosing a personalized flower arrangement.
Cakes and Chocolates
Not just titillate her taste buds with delicious cakes for mom, make sure that she is exhilarated with photo cakes, heart shape cakes, designer cakes, eggless cake and the likes. These special bakes will win over her heart instantly. Another appetizing gift to satiate the inner cravings is chocolates. Opt for a delicious chocolate gift hamper or create a personalized one based on the taste of the recipient.
Fruits and Dry Fruits
She is not getting any younger. So it is time to make her change her eating habits. Present her with healthy gift hampers like a fruit basket, or a dry fruit box. Include all the seasonal fruits in the basket or present her with a box of mixed dry fruits.
Apparel and Accessories
Every woman wants to look good. Present her with beautiful silk sarees and a cosmetic hamper to go along with it. You can also throw in a few personal accessories like handbags, clutches, goggles, and the likes.
Personalized Gifts
We cannot over-emphasize the importance of personalized gifts to establish deep bonds. These gifts show the level of your involvement in the gift. Send a personalized led Cushion, photo frame, mug, and the likes to amaze your mother.
Mothers never ask for anything from us. They are all about giving. But this mother's day, partner with us to send unique gifts online. INDIANGIFTSADDA is the online gift store near me that you have always dreamt of partnering with.
From cakes, flowers, personalized gifts for mother to apparel, accessories and a lot more, our online gifts for mother has all the vest best ones for the most important lady in your life. And then like the cherry on top, we have an impeccable online gift delivery.
We offer normal gift delivery, same day delivery gifts, fixed time delivery in India, one day delivery, and the midnight gift delivery in India. So start scrolling through our collection of presents for mom and express your love and gratitude with just a few clicks.
Recent Blog: 5 Best Holi Gift Ideas for your Beloved ones
signup newsletter & Offers

Get Directly to Your Mail Box
Copyright © 2022. IndianGiftsAdda.com - All Rights Reserved