5 Best Holi Gift Ideas for your Beloved ones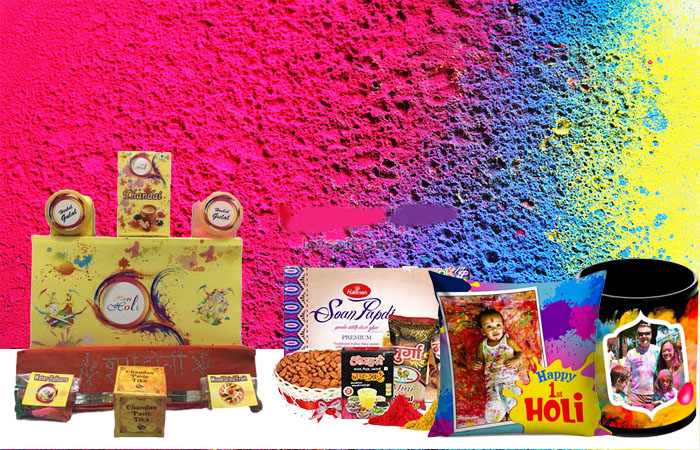 India is the melting pot for people belonging to different races, cultures, ethnicities, linguistic backgrounds and economic status. With so much diversity comes the opportunity to celebrate the best of all the cultures. And that is what India is famous for. From big fat weddings to grand festival celebrations, we have many opportunities to celebrate all throughout the year.
One such festival is Holi, the festival of colors. Though a Hindu festival, Holi is celebrated by people belonging to all the communities with equal zeal. Holi colors and Holi gifts are the highlights of Holi celebration. Now you can send Holi gifts online from anywhere in the world and ensure that your beloved ones celebrate with enthusiasm. We are here to educate the ones who do not have a clue about Holi gift ideas 2021. So let us get started without further ado.
Holi Essentials
Faces smeared with colors of happiness and joy are the highlight of Holi morning while people play with gulal in the evening. Get Holi colours, gulal, and pichkari for your beloved ones. These gifts will surely make you popular among the young members of your family.
Chocolates
Sweet, silky and savory chocolates are perfect for any occasion. Get Holi chocolate gift hampers for your near and dear ones. Choose from chocolates like Ferrero Rocher, Cadbury celebration, KitKat and Toblerone to amaze the amazing ones around you. You can also shop for Indian chocolate basket or the imported chocolate basket.
Traditional Gifts
Holi has been celebrated for a long time and we have special gifts for the occasion as well. From a dry fruits gift box to special Holi Sweets, choose a gift to titillate the taste buds of your folks. A box of mixed dry fruits and sweets like gujiya and rasgula will do the trick for you.
Cakes and Personalized Gifts
Who does not like cakes? Everyone does. Order cake online and get it delivered right at their doorsteps. You can pair Holi cakes with thoughtful personalized gifts. For personalized Holi gifts, you can go with Holi mug, cushion, and beer mugs.
A Holi Party
Do you feel a little more enterprising? Throw a Holi party for your friends and family members. Besides celebrating the festival, you can get to spend quality time that you missed out on because of the pandemic. Make arrangements for Holi dry fruits and Holi gift hamper and surprise the attendees with it.
This year, paint everyone red with your love and care. Celebrate Holi on Monday, March 29 by presenting your family and folks with palatable Holi gifts. INDIANGIFTSADDA is the best online gift shop near me you were searching for. We have a wide collection of Holi gifts and we also offer impeccable delivery services all throughout the nation.
Scroll through our gifts pages to find Holi gifts for parents, spouse, grandparents, siblings, friends, and colleagues. Our intuitive and easy-to-use website will make your gifting journey easy and a truly phenomenal one.
signup newsletter & Offers

Get Directly to Your Mail Box
Copyright © 2022. IndianGiftsAdda.com - All Rights Reserved