Last Minutes Mother's Day 2020 Gift Ideas – Same Day Delivery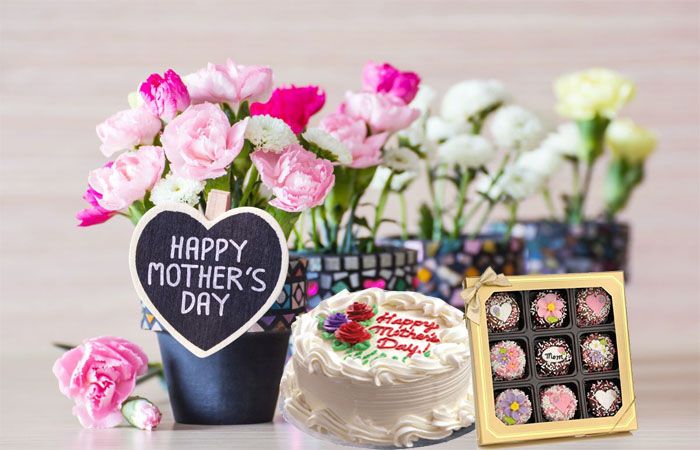 Every year the second Sunday of May is celebrated as Mother's Day. Mother's Day 2020 is going to be celebrated on Sunday, May 10. The day honors the contribution of mothers in our lives and celebrated the spirit of motherhood. Children try to amaze their mother with creative gifts and surprises. Have you planned how are you going to surprise your beloved mother? Not yet? Do not lose heart. Here are we with the last minute mother's day gift ideas to ensure that your mother is duly surprised on her special day.
Readily available and ever-charming, flowers are the best gift for the occasion, last minute or not. Present her with a gorgeous arrangement of pink gerbera, white roses, red roses, carnation, tulips, orchids or any of her favorite flowers. Watching a bunch of beautiful blooms by her bed is the perfect way to kick-start any day.
Captivating cakes have taken over all our celebrations and mother's day is no exception to it. Celebrate Mother's Day with your mother and tantalize her taste buds with delicious cakes for mom. Do not forget to order eggless cake if she is a vegetarian.
Tasty and healthy, fresh fruits make an excellent gift for the occasion. Shop for fruit basket for mother's day and ask your mother to start taking better care of her starting this mother's day.
Cater to her sweet tooth with tempting chocolates like Ferrero Rocher, Cadbury, Toblerone, KitKat and others. Titillate her with mother's day chocolate gifts.
Best part about India is that we have lots of festivals. And the best thing about festivals is that we have lots of sweets. Satiate her cravings with fresh sweet box. Pick the ones she likes the most or go for a mixed sweet box.
Personalized gifts might take a bit more time to arrive at your doorsteps, but if you have that extra time then go for it. These gifts show your effort behind the gift and thus make the recipient happier. Personalized mugs, photo frame, caricature, and so on are the ones to choose from.
What woman does not like handbags, watches or make-up kits? Everyone does. Wish your mother a very Happy Mother's Day with these gifts.
Choose anyone of the abovementioned gifts and accompany it with a beautiful greeting card. Tell her how special she is and you are nothing without her. Go for the online route to get the gifts delivered within hours. Whether you choose online mother's day flower delivery or want to amaze your mother with a cake, you can opt for the same day mother's day gift delivery to ensure a delivery within four hours.
INDIANGIFTSADDA offers you all these gifts and then some to ensure you have plenty of options to choose from. Also, we boast of a varied range of delivery options to suit your personal gifting needs. Browse through our collection to choose gifts and get them delivered to any part of the nation from the comfort of your home.
Recent Blog: Ultimate Mother's Day Gifts Ideas from the Heart
signup newsletter & Offers

Get Directly to Your Mail Box
Copyright © 2021. IndianGiftsAdda.com - All Rights Reserved