Important Tips for Men to Surprise their Wife on 1st Anniversary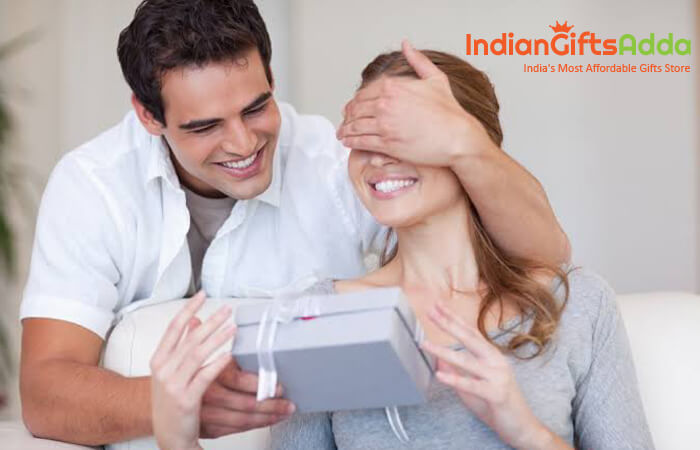 A happy marriage is a long conversation which seems too short. To find someone who will love you for no reason and to shower that person with reasons is always be an ultimate happiness. It is one of the amazing gift in life that you get a partner who knows all your flaws, habits and mistakes and still loves everything about you. That person needs special attention, love and care who is always be your side in every situation.
First anniversary is the first milestone of married life that is a crucial part for both married couples because all the goodness they come across with some habits of each other that they don't like about each other. Anniversary is the day when you celebrate the happiest and romantic moment that you share with your partner. So, celebrate your first anniversary amazingly with these important tips to surprise your wife on first anniversary with the coolest ideas of anniversary gifts for First anniversary.
Photo Cake
Any Celebration can't be complete without a cake or when it comes to celebrate first anniversary then cake is must to celebrate that whole year which you spend together happily. Photo cake is one of the finest gift that you could give to your wife on your first anniversary by printing your marriage picture on it or the most loved snap of both of you. So you can order anniversary cake online to surprise your wife.
Personalized Cushion
You can adore your wife by gifting her personalized cushion which is another good idea to surprise your wife on first anniversary. You can imprint the picture of you two which is close to your heart or any memorable moment that you both cherished a lot. Whenever she will see that cushion, she will smile and feel special and loved.
Travel
Every lady loves to travel with the love of your life. You can surprise your wife on first anniversary by planning a trip on weekend and makes her happy because your wife just want to spend time with you in a special place. So take her on adventure trip and celebrate the bond of love.
Chocolate Basket with Red Roses
Nothing can be more delightful than getting such an amazing gift from your husband on their first anniversary that is red roses with chocolates. Red roses is the symbol of love and romance and it is the best gift that you could ever gift to your wife to cherish your happiest moment and also tickle her with delectable chocolates.
Photo Collage Gift forever
You can surprise your wife with this amazing anniversary gift. You can pile up all of the photographs of your happiest moment that you both spend together and can make a collage of it an d frame it a heart shape frame and gift to your on your first anniversary. This will surely bring a beautiful smile on her face by seeing the pictures of your happy moments in one frame.
recent blog : Celebrate upcoming birthdays with our Unique & delicious cakes collection
Hope, all these tips will help you to surprise your wife on First anniversary. Make a sparkling and blissful first wedding anniversary celebration with these anniversary gifts ideas. If you are not with her on your first wedding anniversary then you can Send Anniversary gifts online for wife and make her feel special and loved.
signup newsletter & Offers

Get Directly to Your Mail Box
Copyright © 2022. IndianGiftsAdda.com - All Rights Reserved