How to Celebrate Diwali 2019 with your Friends and Family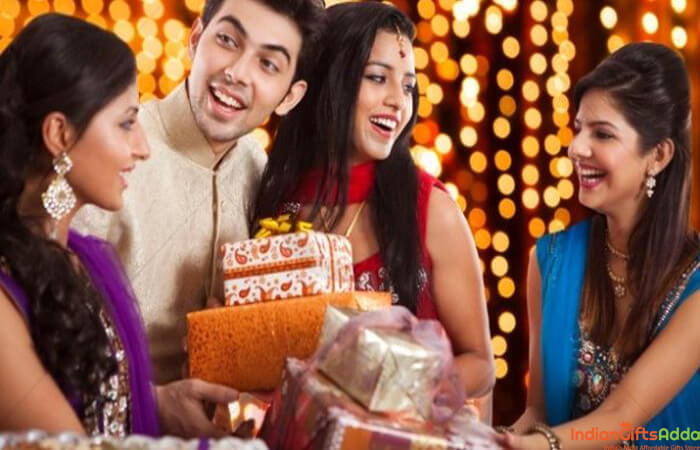 Diwali is the important Hindu festival that is celebrated throughout India as well as in foreign countries in their own way. Diwali also known as Deepavali which means a row of lights. All over India, Diwali is celebrated with great excitement and enthusiasm. Diwali is celebrated in the honor of lord rama's coming back to their home after 14 year exile and killed demon ravan and save sita from the custody of ravan in lanka. It signifies the victory of good over evil.
Diwali is a five days celebration which starts from Dhanteras. On the occasion of Dhanteras, people buy gold and silver jewellery and utensils because in Hindu tradition, people belief in that if you buy any kind of metal then it deflect bad luck and mark the start of good luck, health, wealth and prosperity. Dhanteras abide by choti Diwali, Diwali, Goverdhan Pooja and end with the festival of Bhai Dooj.
On this auspicious festival of Diwali, people clean their houses and offices thoroughly and do the whitewash all over the place in their houses and offices. Cleanliness signifies the godliness. To welcome maa Lakshmi in their houses, everyone decorate their houses with lights and diyas and made colorful rangoli at the entrance of their houses and buy sweets and new clothes and decorate beautifully their home temple for Diwali Pooja.
The evening of Diwali starts with Lakshmi Ganesh Pooja and offering prayers to god. After performing all the rituals, we lit the oil lamps and burst the crackers and enjoy with their family and friends with delectable sweets and savories. It is the only Diwali time that we celebrate with friends and family. There are lot of ways to celebrate Diwali 2019 with your friends and family. Check out the best ways to celebrate Diwali 2019:
Wish Good Luck with God Idols
As the Diwali eve celebration starts with Lakshmi Ganesh Pooja after that we exchange gifts with their family and friends. Wish good luck to your friends and family by giving Lakshmi Ganesh idols this Diwali and make the celebration more amazing and cheerful.
Go Out for a Dinner with Family and Friends
Diwali celebration starts from the evening and continues for whole night. You can make a plan of go out on a dinner in a five star hotel with your friends and family and spend quality time with them and enjoy the delicious the food with fabulous ambience.
Gift Chocolate Hamper
Diwali is the festival where everyone follow the ritual of gift giving to wish their loved ones a very happy Diwali. Diwali Chocolate hamper is the finest gift to celebrate the Diwali with their friends and family as everyone is fond of chocolates.
Diwali Greeting Card with Dry Fruits
You can make your Diwali celebration more wonderful by giving personalized Diwali greeting card with a beautifully decorated Diwali dry fruits hamper and make their Diwali 2019 memorable.
These are some ways to celebrate Diwali 2019 with your friends and family and make the memorable Diwali. Send Diwali Gifts to India to your loved ones and celebrate Diwali 2019 with their loved ones.
Related Blog:https://www.indiangiftsadda.com/blog/10-diwali-gifts-you-would-love-to-present
signup newsletter & Offers

Get Directly to Your Mail Box
Copyright © 2021. IndianGiftsAdda.com - All Rights Reserved