Five Last Minute Diwali Gifts Ideas for 2019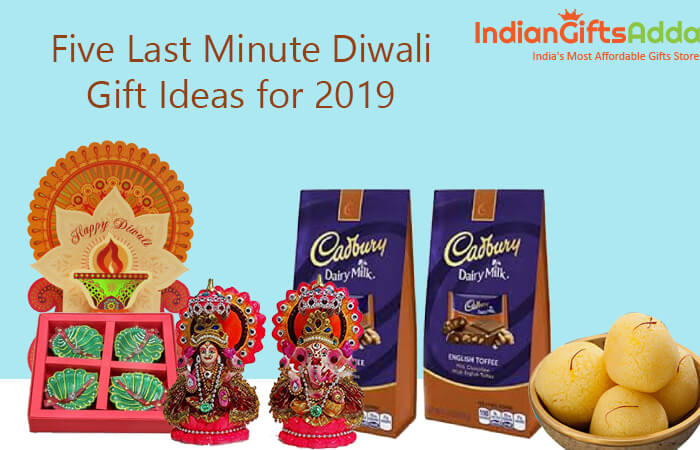 Diwali is nearly about to come and you are in a mind boggling situation what to buy at last moment then not to worry we are here come up with the five last minute Diwali gifts ideas for making your Diwali 2019 more wonderful and cheerful.
God Idols
Diwali is the finest time to shower your love and compassion to your beloved ones. On that day, we all forget our disputes and express their emotion and feelings to their loved ones that are closed to heart. If you done with your Diwali shopping and miss the chance to buy Diwali gifts for your loved ones and thinking what to buy at last moment then Diwali idols is one of the finest Diwali gift idea that you can gift to your loving parents, friends and relatives. Laxmi Ganesh idols is one of the wonderful gift to present your loved ones as it signifies the good luck, health and prosperity.
Greeting card with Chocolates
At last moment another gift you can choose that is Diwali wishes greeting card with chocolates. Sometimes we are not able to express our feelings that what we feel for them then greeting card is the best way to express your feeling with best Diwali wishes. Along with greeting card, you can gift tempted chocolates as everyone is fond of chocolates. If you are finding gifts online then we have the finest collection of Diwali chocolates that will surely filled your loved ones with joy and happiness. Send Greeting card with chocolates online to your loved ones and make their Diwali amazing with a beautiful Diwali gift.
Diwali Sweets
Sweets are important for every occasion and festival. Any celebration is incomplete without sweets. It is another one last minute Diwali idea that you can look to gift to your loved ones. There are lots of varieties of Indian sweets that will surely spoil your loved ones with their mouthwatering taste. You can buy any assorted Diwali sweets like kaju barfi, motichur laddu, khoya barfi, gulabjamun and much more. It will be the best way to wish everyone a very happy and prosperous Diwali.
Fragrant designer Candles
Fragrant designer candles is one of the finest gift that you can present to your beloved people. As Diwali is the festival of lights in which candles and diyas are the most important thing. Fragrant designer candles not only make the house beautiful and brightful they also fragrant the whole place with their fragrance of rose and lavender. You can gift jar design candles, flower design candles or candle inside Diya design.
Dry fruits Hamper
Diwali is the festival of togetherness, sweets and present gifts to their family, friends and relatives. You can gift trendy and classy gift that is full of nutrients and one of the finest Diwali gift that you can buy at last. A dry fruit hamper is the one that you can gift to your parents, loving bhaiya bhabhi and business clients and wish them a very happy Diwali and make their relation stronger with them.
All these last minute Diwali gifts ideas will help you to give present to your loved ones and send Diwali gifts to India and make their Diwali 2019 blissful.
signup newsletter & Offers

Get Directly to Your Mail Box
Copyright © 2021. IndianGiftsAdda.com - All Rights Reserved