5 Cool Holi Gift Ideas for Your Loved Ones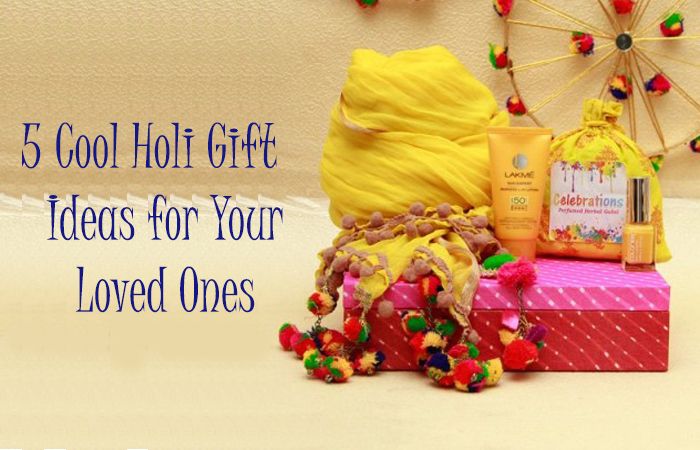 The day of Holi is filled with joy, excitement, and colors. The celebration has been the one that makes the best memories for all since their childhood. People celebrate it with immense fanfare and happiness and certainly cheers up the mood for everybody. In case you don't like colors much, there are some other very fun and unique ways by which you can celebrate the day with the people that you love. For making the day amazing here are some wonderful gifting ideas that you can find only on the best India gift portal like IndianGiftsAdda.
List of top 5 holi gift ideas 2020
1. Holi cake:
Having desserts at the festival is a must. A lot of people have the tradition of having bhang on the day as well. But when you add a little sweetness with it the effect just doubles. So with the amazing spread of Indian sweets, you can also get holi cakes for making the celebration a lot more different and fun. The flavors available to order cake online are many and available in varied colors that go perfectly with the theme of the day.
2. Holi Sweets:
With the extremely busy lives that we live in today, making traditional sweets gets difficult. Although one is interested in following the traditions and gujiya, rasgula is a must-have on the day. If you are organizing a holi party at your home, we shall do all of the work for you. You can place your order for traditional sweets for the occasion and it will be freshly made and delivered at your doorstep without the need of stepping out of your house. There is also a holi chocolate gift hamper with which you can add holi colors, gulal, pichkari for making a customized hamper as per your preference and idea.
3. Personalized Holi Gifts:
Holi is the synonym for spending some crazy and fun times with close relatives and best friends. But if you are away on a special day this year, sending personalized gifts is the way to go. You can send holi mug, cushion with some interesting pictures of the celebration years ago. This will bring back all of the fun memories that you had with them and will be highly appreciated by family and friends.
4. Holi Dry-fruits:
As the times are changing, people are getting a lot more health-conscious as well. So, one cool gifting idea for the day can be sending dry fruits gift box that can be seen on the website display.
5. Chocolates:
When you send holi gifts online people appreciate it immensely. And one of the favorite gifts can be a box of chocolates. The variety available is huge and includes Ferrero rocher, Cadbury celebration that can also be sent in the form of a bouquet making it a unique and lovely gift for the Holi celebration.
Conclusion:
So these were some of the cool Holi gift ideas for the special people in your life. You can send one or in combination with others for making sure the festival is celebrated in style.
signup newsletter & Offers

Get Directly to Your Mail Box
Copyright © 2022. IndianGiftsAdda.com - All Rights Reserved